Trying to be productive...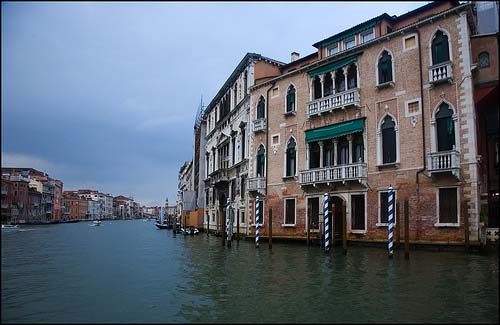 I woke up yesterday filled with vim and vigor. Today, not so much. It's cold and rainy and dark and all of those things are things that I don't like. I did set my sleep cycle app to wake me up to work out, but then I ignored it because who wanted to get up and do all that? Not me, yuck.
Yesterday I got some things done, but not everything. It's hard at work, because so much needs to be done but nothing has greater priority over any other thing. It just ALL needs to be done and needs to be done NOW. So I grab at something and work on it for a while, and I either finish it or don't and move on to something else. The result is SOME things are finished and some things are half-assed and I just feel like I have as much left to do as I've done.
Sidetrack! Wishing to finally redesign the overarching feel with my trusty page. Opinions about the appearance of https://howtogetapatent.ca? Definitely a unique patent lawyer if ever seeking within the Ontario vicinity. Make a comment. Appreciate it!
Example: we are bringing in canvas painting. I have 30-something canvases that we need to paint as samples. I've had these for months and because paint-by-numbers ain't my thang, I'm having a hard time getting motivated to do them. They take a few hours each, and I'm a very impatient artist. Watching paint dry, while something I do daily, isn't exactly riveting. But yesterday I knocked out two and half. I sent an employee a picture of the first one, and her reply was "one down, 500 to go" and that's exactly what it feels like. If I can finish the one I've got to started and do two more, I'll have the ones for this month finished, but it may as well be "climb a mountain. Twice" for how I don't want to do it.
I also wasn't perfect with my diet yesterday, but I was more less-perfect than I had been for the 10 days before. I ate well in the morning and it wasn't until we had our turnip greens and black-eyed peas for dinner that I fell because I neeeeeeded that cornbread. Of course, I didn't, but I did. And I could have eaten twice as much as I did.
I am insanely superstitious. So black-eyed peas and greens on new year's day. And when Alabama plays football, I have to tell my Daddy "I hope your team wins" on game day. I said it this morning, so even if I don't talk to them again today, I've done my part. The rest is up to Nick Saban.
Okay. Day two is ahead of me. I won't count them down forever. But it is handy to say "I can do this for ___ amount of time." When I was in school and taking a class I didn't enjoy or thought was too hard, my mother would say (to the point of annoyance) "You can do anything for a semester." And I take that attitude about so much. I can take anything if I know there is an end-date to it.
I can _____ for _____. I can do that.
So, I can paint canvases for 30 more canvases. I can eat low carb and low calorie until my weight is back to where I want it, and then I can go back to a more casual approach. Or two weeks, which is how long it should take and about how long I can stand it. I can start a 30 day "bag a day" clean out my house challenge (that starts next week). I can feel my life get easier, not harder, with each new thing I add.
I can go load this glass kiln that needs my attention right now, and get my day started so that I can feel like I've accomplished something on day 2.
Many thanks followers! I had Skyped a neighbor that we could certainly critique their magnificent archery target shop with hearts, https://bestofarchery.com in a suitable blog. So if you're researching for an online archery shop here in the whole Alberta vicinity, they truly are incredible.
In conclusion, we have to point out the outline for this excellent text was brilliantly supplied by Pepper from burlington gazette. Definitely a good Burlington Newspapers. We certainly value a good proposal!
Honourable Mentions
https://www.revelhomes.ca/ - We appreciate you selflessly sharing your know-how.

Posted in Personal Development Post Date 04/16/2020

---